Our Mission:
We aim to inspire communities through the use of movement as a medium for storytelling.
Trillium is an Asheville-based company, performing choreographed pieces and providing ambient entertainment at local and regional events and festivals.
We are a group of passionate creatives, versed in all aspects of performance and production. Trillium offers dance as storytelling, in order to create atmosphere, ignite passion through movement, and invoke moods.
2018 Company Members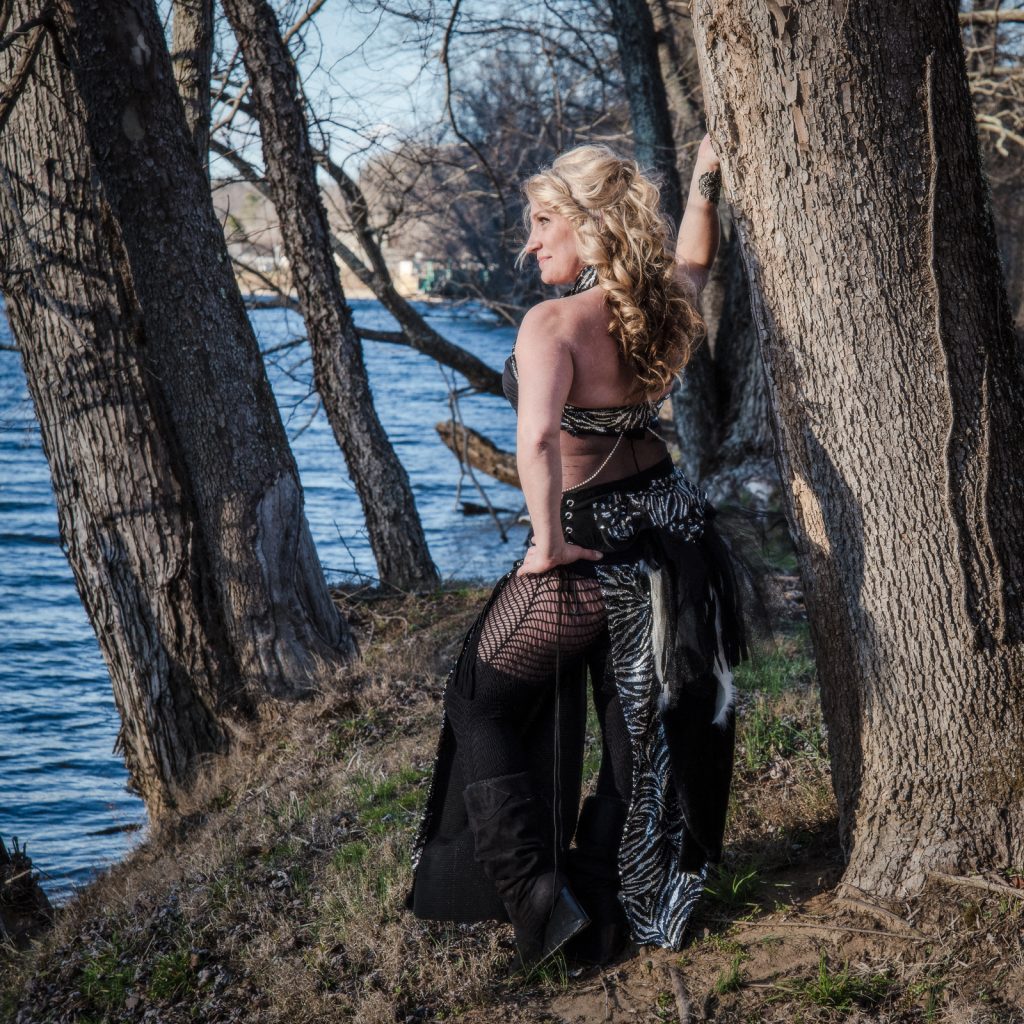 Leslie Rogers, Director of Trillium Dance Company
To Leslie, dance has always been as fundamental as breath, as natural as walking, and an unwavering source of joy. When she founded Asheville's Trillium Dance Company in 2013, it was a natural extension of Leslie's instinctual way of dancing through life.
Trillium began with an unshakable feeling of confidence and grace that Leslie experiences while performing. She finds in dance a way to expand the relationship between movement and music. Her choreography is inspired by the essence of a song and is intended to augment and enhance the nuances of that song for her audience. Trillium is her way of sharing this feeling of connection with her dancers, her collaborators, and–so importantly–with everyone who steps on to the dance floor at her events.
The lively fun of dance and community is something to celebrate, and Leslie's passion is creating pieces and places that allow for both. She has studied dance her entire life and majored in Dance Education at the University of Georgia. She studied choreography in Italy and spent years with Dancefx, Athens' premiere jazz dance company as a company member, resident choreographer and technical advisor.
Leslie's vision is to cultivate accessible opportunities for the kinds of perceptual shifts we experience when we collaborate, feel invited to express ourselves, and tap into the healing power of dance and creativity.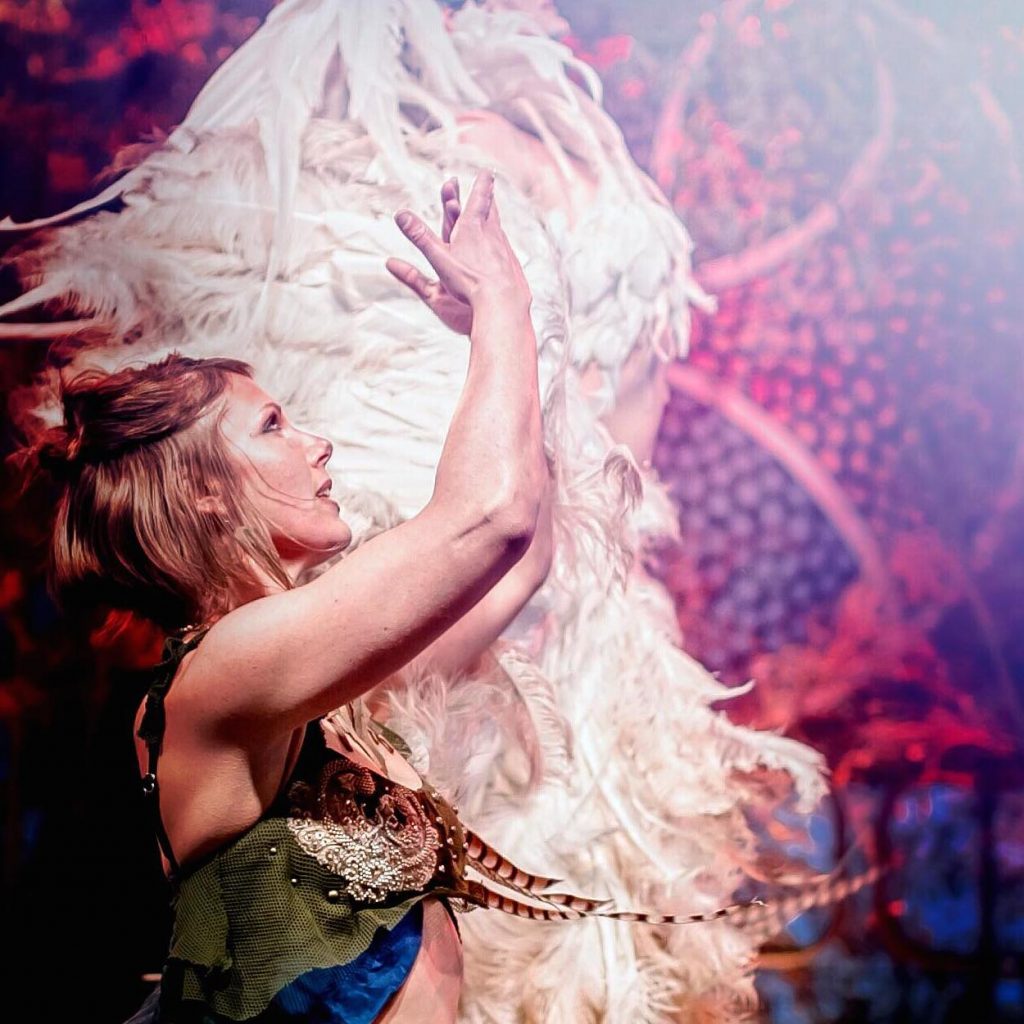 Jaclynn Wienke, Choreographer & Instructor for Trillium Dance Company and Trillium Rising Performance Troupe
Jaclynn has been training dance since 1994 in private studios, competition and workshop circuits, university settings and most recently with Trillium Dance Company. She is currently co-choreographer for TDC and is teaching two Foundations of Dance classes at Tribe that fuse her movement knowledge in jazz, ballet, modern, contemporary, acrobatics, and hip hop.
During the past few years, Jaclynn has been exploring a process of translating personal stories into choreographic phrases and is very excited to continue to explore and offer opportunities in this practice. Some of the most exciting elements of dance for her are the connections that happen in the dance learning environment, a place where we challenge our own movement capacity and also find symbiotic connections with others.
In a classroom setting where all students are learning similar movement, we find a kind of empathic pulse as we learn how humans embody information and witness our own and others' strengths and styles.
Her continued involvement with TDC over the past 5 years has provided her a nourishing space to enliven creative joy, deepen personal connections, acquire and strengthen valuable life skills, and be a part of a passionate group of empowered humans doing what they love. This will be her FIFTH season with the company.
Thank You Jac! You bring so much life and growth into Trillium, we appreciate you!
Photo: Christopher Gill
With feathered dancer Ka Kathryn June Amorastreya at Lake Eden Arts Festival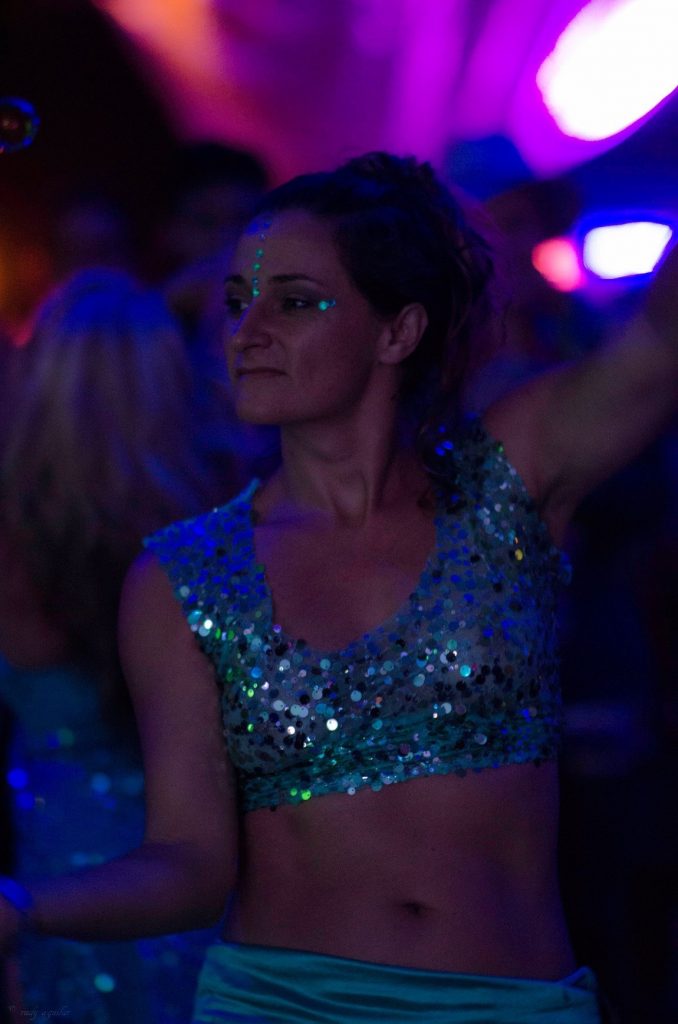 Elisha Love Lee, Member, Trillium Dance Company
"Dance is surprising in the way that it pushes my body to places of stress, while bringing clarity and peace to my mind!"
Elisha Lee, also known as Eli, is a Senior member of Trillium Dance Company. The hours of practice and performance over the years have pushed her to develop as a dancer- and as a person! Dance has always pushed her to be a better person, and she has found her flow in dance studios since early childhood.
Elisha sees dance as her church.
Dance is where she connects with her source and feels an incredible peace.
She is a firm believer that dance is what kept her sane, engaged, and inspired throughout life, both on and off the dance floor.
Elisha has trained in jazz, ballet, modern, marionette, jazzy showgirl and lyrical dance for the past 28 years. The future is bright for Eli. She is dedicated to growing even more with Trillium Dance Company and the studio we call home: TRIBE Dance & Pole . She looks forward to engaging as both a student and teacher for years to come!
This will be her FOURTH season with the company.
Welcome back Elisha!
Photo by our good friend Rudy Aguilar.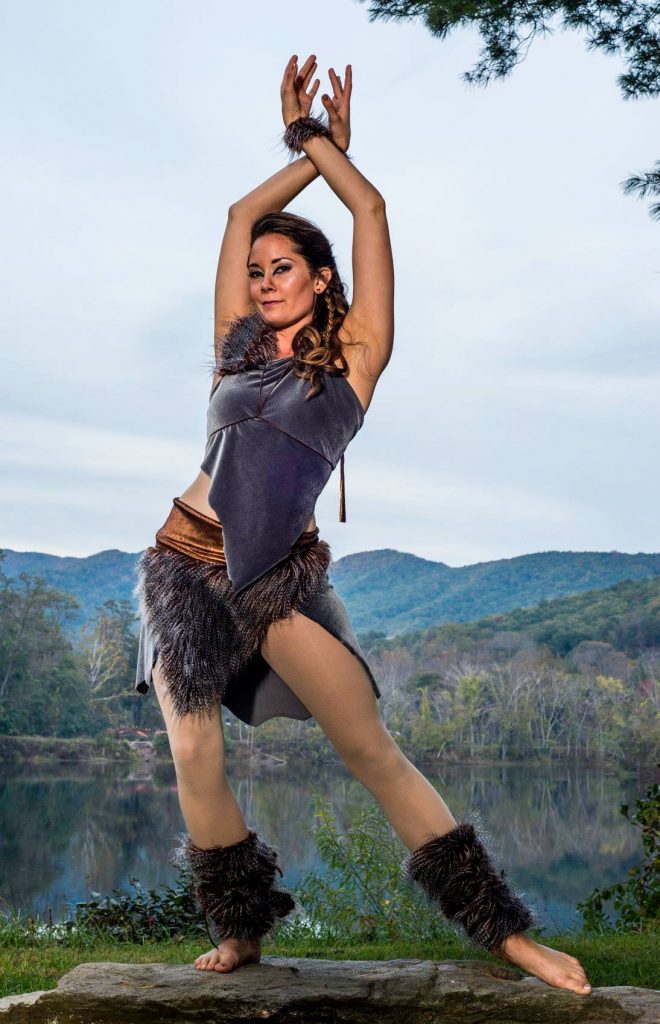 Alice Jane, Member, Trillium Dance Company
"What surprises me most about dance is how I've been able to release competitive and unattainable expectations of myself by finding my power and my full expression of my body/mind/spirit connection through movement while being supported in my strengths and gifts by my tribe."
Alice attended a performing arts high school in West Palm Beach for theatre and went on to earn a BFA in musical theatre with a minor in Music. She is trained in many forms of dance, and has studied in New York dance studios such as Alvin Ailey, BDC and Steps on Broadway. Alice Jane has worked in professional musical theatre, television, film and commercials regionally and in New York City, and was a vocal jazz soloist at Carnegie Hall!
She is a mother and a pilates teacher, and has found her wings as a Peacock dancing with the Trillium tribe.
This will be her second season with the company.
Welcome back Alice!
Photo: Dathan Brannon